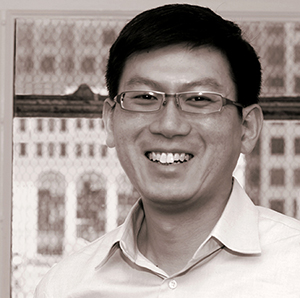 Gary Wu, AIA, LEED AP
Senior Associate
I work at Boulder Associates because...
We empower others to become the hero in their stories which, in turn, allows us to become heroes in our own stories. The help of countless people has shaped my story and success. This generates positive emotions within me that make me want to create positive emotions in return. It's been quite a ride.
My favorite piece of design is...
Design that triggers memory. A few examples of that for me are the coconut scent at Mandalay Bay and how renderings in hand-sketched style (like in A-Ha's "Take on Me" video) take me back to the 80s.
My favorite food is...
Taiwanese pork soup from my mom's home town.