3P with Cal Poly Pomona Students.
December 17, 2015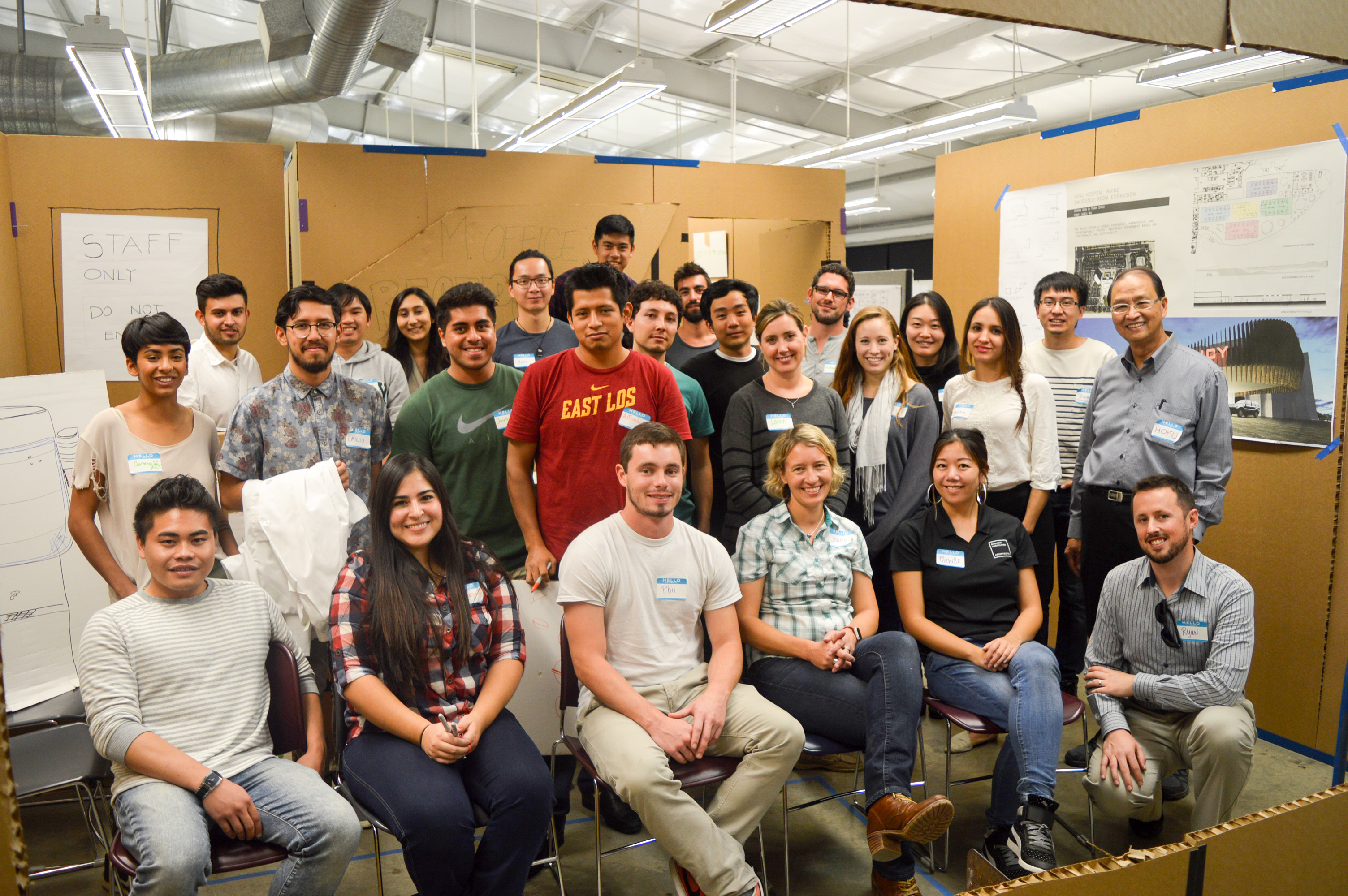 Boulder Associates spent an afternoon with Cal Poly Pomona architecture students to demonstrate the value of 3P (People, Preparation, Process) and how it can be used to achieve measurable results in patient care, efficient workflows & operating systems, and higher satisfaction for patients and staff.
Over twenty architecture students built full-scale mockups of a reception area, triage space, exam room, and a staff collaborative area. The students tested their design with a patient visit simulation, then revised and perfected their mock-ups. So what did they learn?
"How hard it is to maneuver a wheelchair in tight spaces."
"A full scale model is very useful in determining actual space."
"I learned that we can actually build a full scale model in 4 hours."
And our personal favorite: "Building full scale is faster than building a 1/8" model!"
Click here to view pictures from our mini 3P event.