A holistic vision for treating people in mental health and substance abuse crisis
October 31, 2020
//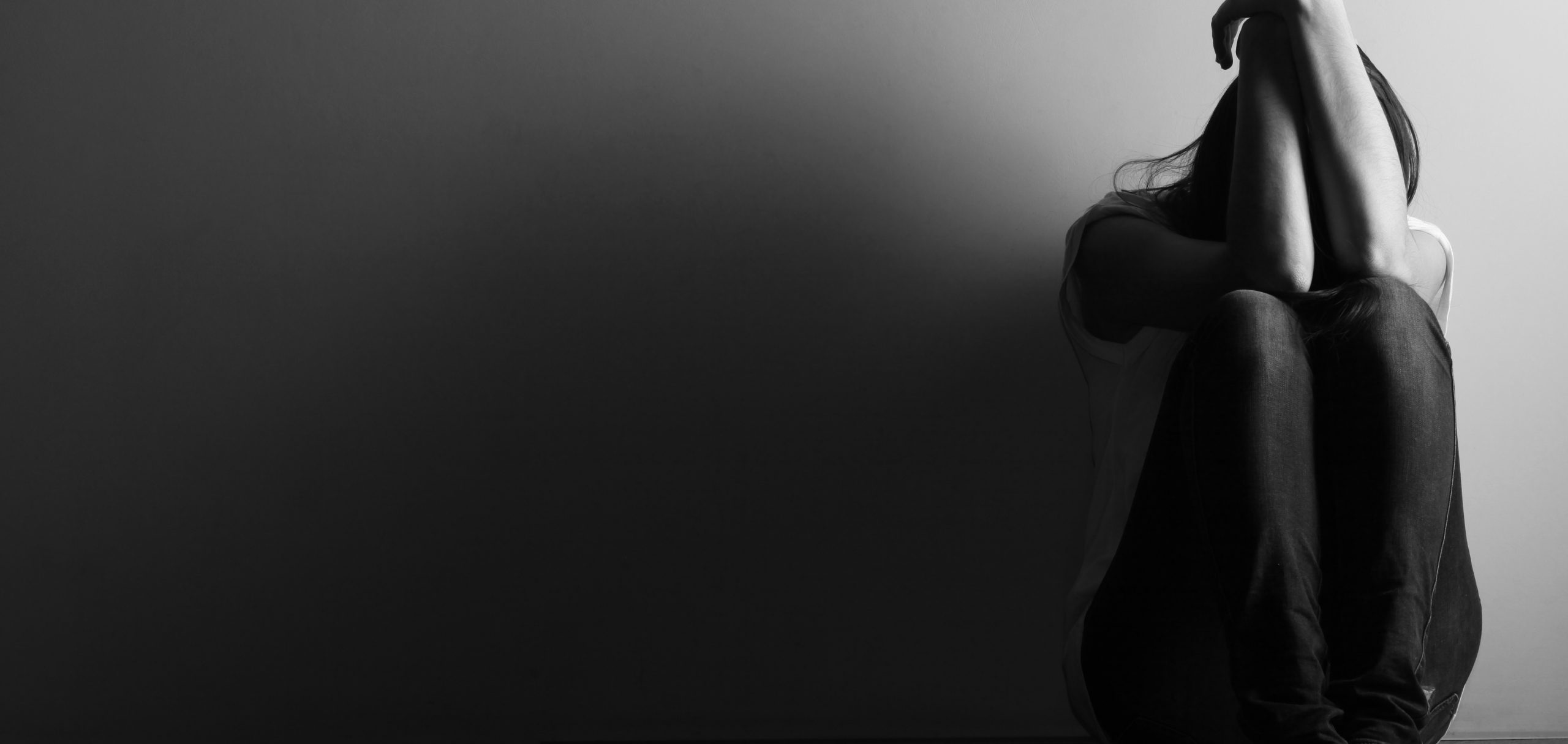 As everyone in the healthcare industry knows, behavioral health and substance abuse disorders have been growing significantly in the country. In particular, the CDC has classified the latter as an epidemic. However, the healthcare system's ability to address and treat these disorders is still limited by access, capacity, and the episodic nature of the treatment and interventions.
Which is why it was incredibly refreshing when Providence Health came to us with a vision of a center dedicated to treating and stabilizing people in mental health crisis, providing inpatient care if needed, or connecting them with other support services.
Much like elsewhere in the country, people in mental health crises arriving at Providence's Little Company of Mary Medical Center San Pedro near the Port of Los Angeles, came in through an already crowded ED. The long wait times, the chaotic nature of the environment, and the lack of sufficient staff training to manage mental health patients made for a poor, and sometimes dangerous, environment.
Providence sought not only to create a standalone Crisis Stabilization Unit designed to handle these patients, they located it adjacent to an existing inpatient Chemical Dependency Unit. That way, instead of simply stabilizing patients, they could help them go through short-term rehab. Both units have access to an enclosed courtyard designed for respite. In addition, the hospital also provides mental health and substance abuse services and resource support in a building across the street from the planned mini-campus.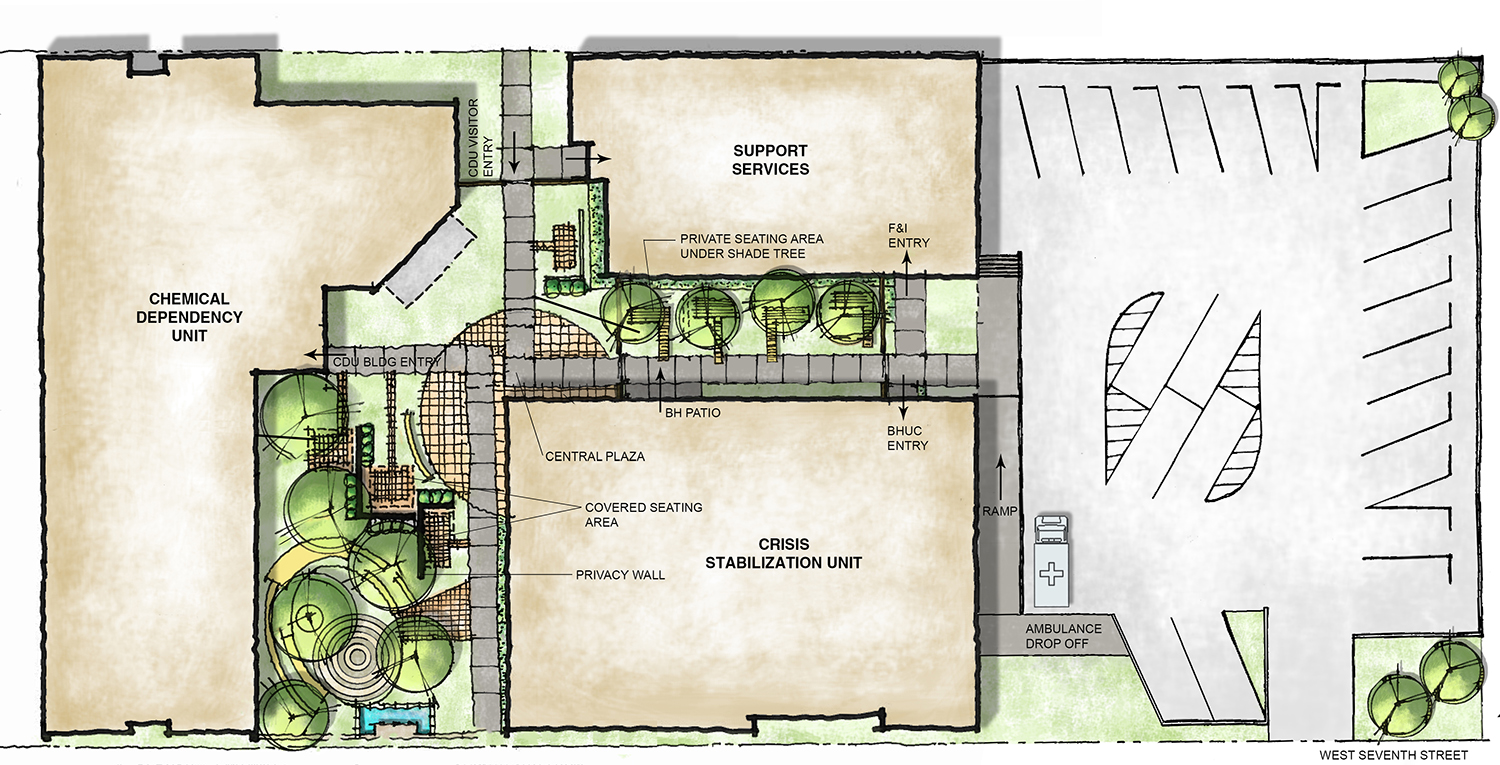 We worked with them on designing the Crisis Stabilization Unit, where patients could be admitted for up to 23 hours for observation and stabilization after being cleared in the hospital Emergency Department. This not only freed up capacity in the ED, it also increased the number of patients who could avoid hospitalization and be safely discharged. The design challenge was to deliver an aesthetically pleasing and calming space while maintaining rigorous safety and security considerations for both patients and staff. Through site visits, observations, and design research, the team was able to deliver a space that met those needs. It features an open patient treatment/waiting area with 16-18 recliners, two exam consultation rooms, two seclusion/quiet rooms and a patient transfer area.
The existing Chemical Dependency Unit was upgraded to reflect the increased quality of care approach and destigmatization of substance abuse treatment. Focusing on color and vibrancy of the atmosphere, the team balanced a warm, residential look within the clinical space to ensure patients experience comfort in a safe environment in which they will receive the treatment they need.
This approach of treating mental health emergencies on a separate track from other health emergencies has managed to create better outcomes for those patients, as well as reducing the load on the ER – so much so that was the subject of a CNN feature.
As a sign that this may become a trend, our Sacramento office completed a similar Crisis Stabilization Unit for Dignity Health in San Juan, California.
The need for greater understanding of how to manage people in metal health crises has never been greater. Recent stories have unfolded across the country of tragic outcomes involving people in mental health crises, and substance abuse continues to be an epidemic. It takes innovative ideas, and different ways to look at treating people – not simply diseases – for us to be able to make our communities healthier.