AIA Colorado North Chapter honors Denver Health project.
October 12, 2007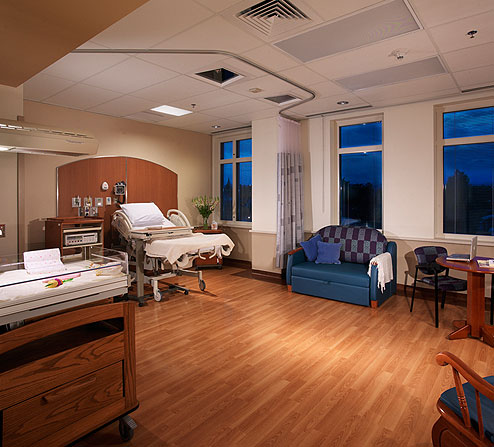 On October 12, 2007 Boulder Associates received the AIA Colorado North Chapter Merit Award in Sustainability for its design of Denver Health Pavilion for Women and Children. The project was one of five selected for an award out of 41 entries submitted.
This 212,000 s.f., 107 bed hospital addition received LEED-NC v2.1 Silver certification on July 16, 2007 and was the first publicly-funded healthcare facility in the United States to garnish this certification. The project features cool roofing, shading devices and high-efficiency triple-glazing, 56% locally-manufactured materials, 14% locally-harvested materials, 42% recycled materials, and 6% rapidly-renewable materials. The design team included Gresham Smith & Partners of Nashville, Tennessee.
Angela Tirri-Van Do, Assoc. AIA was also recognized as Associate of the Year for the AIA Colorado North Chapter. This award recognizes an unlicensed intern for their outstanding contributions to the chapter and the profession of architecture. Angela holds a Master of Architecture from The University of Tennessee and has been with Boulder Associates since 2001.
Juan Ramos, Assoc. AIA was one of eight recipients of the AIA Colorado North 2007 President's Awards. President of the chapter, Greg McMenamin, AIA, presented these awards for extraordinary contributions to the chapter. Juan received a Master of Architecture from The University of Colorado at Denver and has been with the Firm since 2005.