Architecture Firm of the Year.
November 3, 2006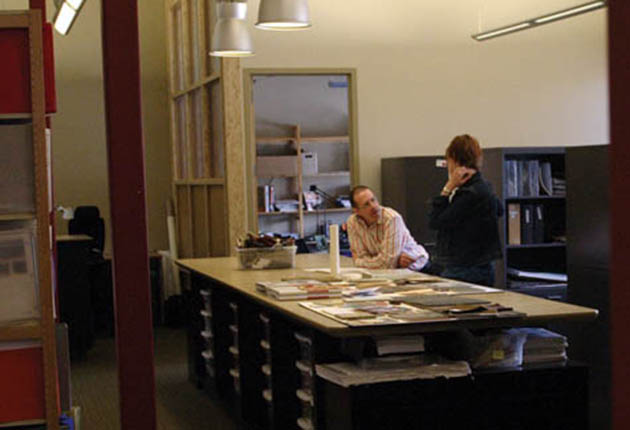 The American Institute of Architects Colorado North Chapter named Boulder Associates Architects its 2006 Firm of the Year. Selected by a jury of peers, Boulder Associates was chosen as much for its firm culture and local community involvement as it was for its design creativity, leadership in sustainable design and contributions to the design community.
The AIA Colorado North Chapter Architecture Firm Award, given annually, is the highest honor the Chapter bestows on an architecture firm and recognizes a practice that has consistently produced distinguished architecture.
"We are honored that our peers recognize the work that we're doing in healthcare and design, as well as the community at large," said Boulder Associates Principal Nick Rehnberg.
Additionally, Boulder received a 2006 Citation Award for the Lowry Medical Center. In each of the previous three years, Boulder Associates has been recognized by AIA Colorado North Chapter for design excellence. These award-winning projects are the St. Mary's Advanced Medicine Pavilion, Boulder Community Foothills Hospital, Skyline Center for Health, and Boulder Associates' Boulder office.
Boulder Associates is a 65-person architecture firm specializing in the design of healthcare and senior living facilities. With offices located in Colorado and California, Boulder Associates provides architecture, interior design and graphic design services for public and private clients in the United States and Great Britain.