Boulder Associates Architects names Romano Nickerson as new Principal and promotes staff.
January 1, 2009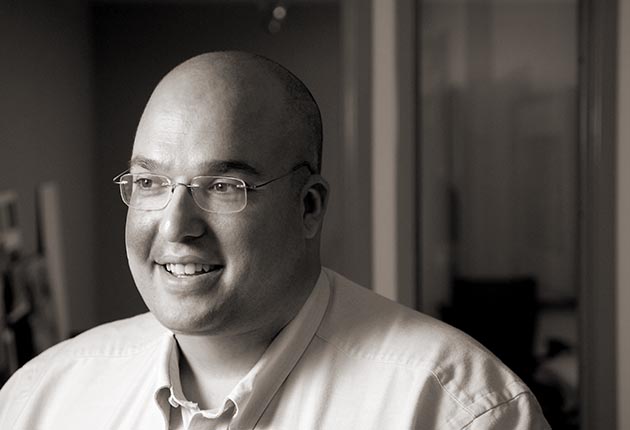 Boulder Associates Architects named Romano N.A. Nickerson, AIA, as principal effective January 1, 2009, increasing the number of principals to twelve. Additionally, new associates and senior associates were named.
Romano joined the Boulder Associates Sacramento office in 2001 after receiving his master of architecture degree from the University of Minnesota. He is currently working on the Sutter Elk Grove Master Plan, Sutter Roseville Imaging, the Sutter Medical Foundation's Best Practices, and layout and implementation of mapping processes within Boulder Associates. Romano is an active member of the Lean Construction Community in Northern California and has served on several discussion panels relating to Lean Principles.
"Romano is a fantastic architect and all-around great guy. He represents a valuable and significant addition to the Boulder Associates leadership and ownership team," said Mike Fields, also a principal of the firm.
Senior Associates Named  
Two new senior associates were also named: Drew Garst, AIA, LEED AP and Tracy Gordon, AIA.
Drew joined Boulder Associates Architects' Boulder office in 2002 after receiving bachelor of environmental design and master of architecture degrees from Texas A & M University. Drew was responsible for the overall design of the innovative Tebo Family Medical Pavilion on the Boulder Community Foothills Hospital campus.  Currently, he is working on the Westside Clinic in Golden, Colorado and various Boulder Community Hospital projects.
Tracy has been with the firm since 1999. Located in the Sacramento office, she is currently working on the Sutter Gould Stockton Medical Office Building 2, Sutter Elk Grove Medical Office Building 1, and Sutter Turlock Medical Office Building. Her dedication to customer service and ability to solve problems are frequently recognized by clients and staff alike.  Tracy received a bachelor of architecture from North Dakota State University.
Associates Named
Boulder Associates' new associates are Douglas Whiteaker, AIA, LEED AP, Elizabeth Steinhilber, ASID, LEED AP, and Greg Mueller, AIA, LEED AP.
Douglas joined the firm's Sacramento office in 2004 and has nearly 16 years of experience. He is currently working on the Sutter North Bay Master Plan, various projects for Radiological Associates of Sacramento, and the Sutter Cancer Center Linear Accelerator Installations. 

Douglas holds a master of architecture from the University of Nebraska and a bachelor of science in advanced studies in architecture from Southern Illinois University.
Elizabeth joined the firm's Boulder office in 2003 after receiving her Bachelor of Arts in Interior Design from The Art Institute of Colorado. Elizabeth understands the impact textures and colors can have on the healthcare experience. Currently, she is working on the St. Anthony's West Medical Office Buildings in Denver, Colorado. Elizabeth is certified by the National Council of Interior Design Qualifications.
Greg joined the Boulder office in 2001. His specialty is construction administration, and he is familiar with the unique needs and culture of large hospital systems. Currently, he is the Construction Administrator on the Boulder Community Hospital 2 West Orthopedic Remodel, Poudre Valley Hospital's Lemay Campus Medical Office Building, Greeley Medical Clinic at Medical Center of the Rockies, and the McKee Medical Center Boiler Room. Greg holds a Bachelor of Environmental Design from the University of Colorado.