Principal Romano Nickerson wins the 2014 LCI Chairman's Award.
October 30, 2014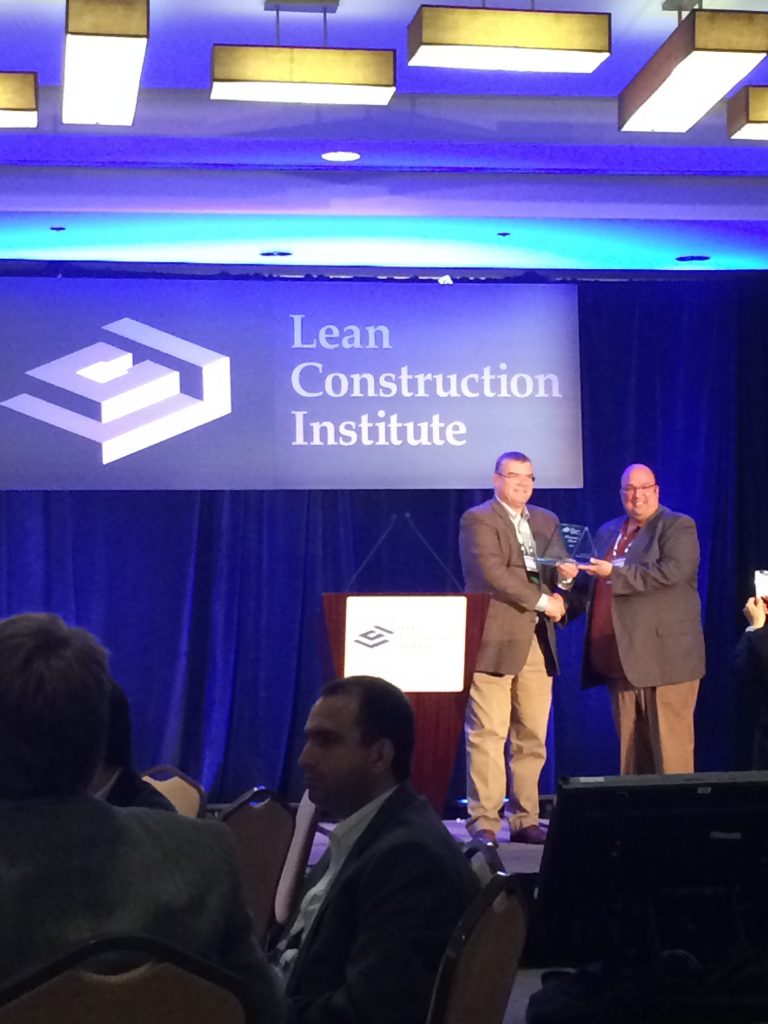 On October 3, 2014, the Lean Construction Institute's (LCI) Board of Directors unanimously voted to award Boulder Associate's Principal, Romano Nickerson, the 2014 Chairman Award.
LCI is a non-profit organization founded in 1997. Its mission is to transform the built environment through reforming production management in design, engineering, and construction for capital facilities. Every year, the Board of Directors nominates and selects an individual who has gone above and beyond to further the mission of the Institute through the use of Lean tools and techniques.
Romano's exceptional dedication, passion, and commitment to the promotion of Lean systems were evident. "Romano's contributions toward the financial and programmatic strength and success of the Institute have been substantial and apparent for many years," said LCI Board Chairman Michael Bade. "I'm very pleased that the Board has taken the step of recognizing him with our annual award for service to LCI. He has made lasting and positive impacts in critical areas such as our Communities of Practice and education."
LCI Executive Director Dan Heinemeir echoed Bade's praises. "Romano has taught at many symposia and seminar programs for LCI, including the annual Congress, Design Forum and Community of Practice events. He's been a key leader in the adoption and practice of Lean tools and techniques within Boulder Associates, one of the most successful and committed practitioner organizations in the design industry. He has helped influence many others in the architectural community to take a hard look at how Lean can benefit their practice as well."
Romano was presented with the award on October 8, 2014 during the 16th annual Congress, LCI's largest annual conference for the Lean design and construction community.
Congratulations Romano, and may you constantly improve.