BA's Healthy Materials Initiative Launches for Healthcare Industry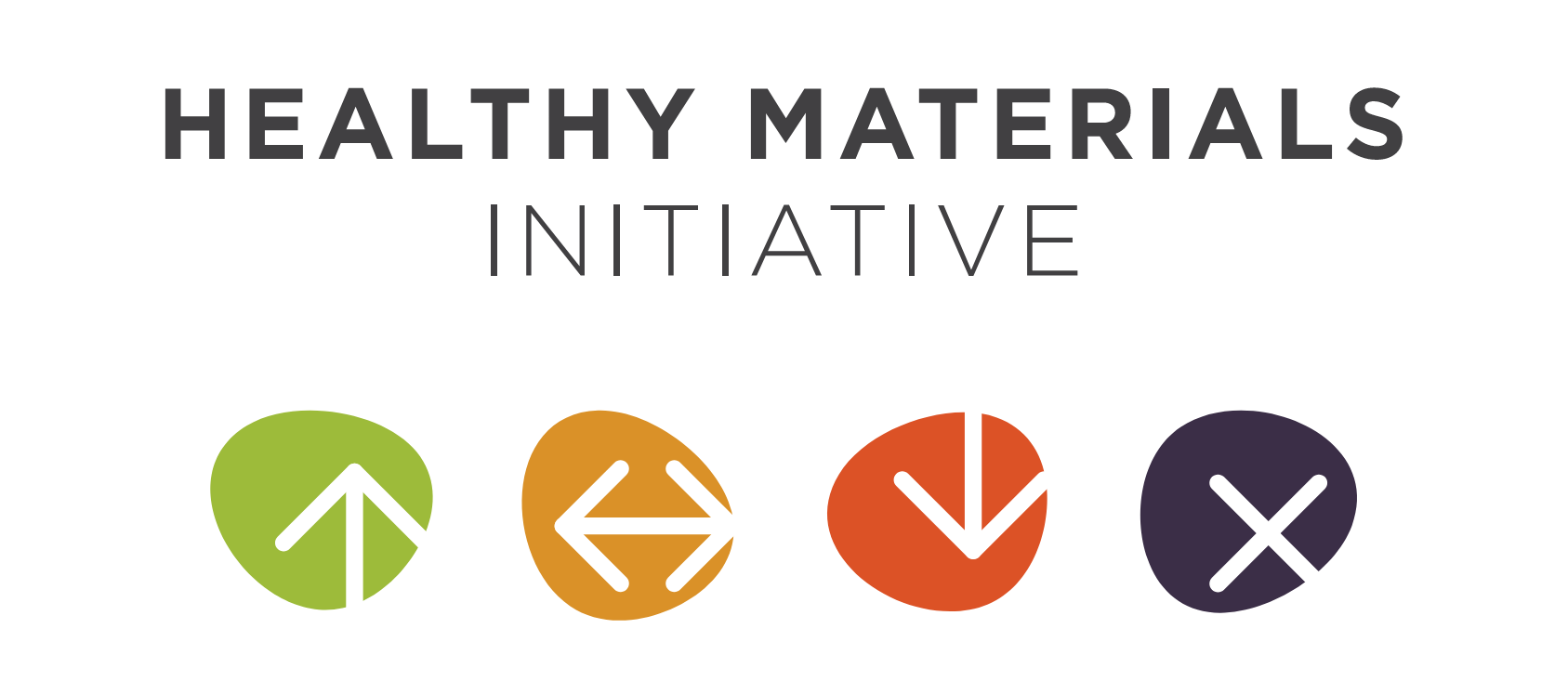 As the momentum of LEED v4 requirements and the Living Building Challenge (LBC) Red List was gaining traction with major manufacturers, there was an accompanying surge of information for designers to contend with around health product declarations (HPDs), environmental product declarations (EPDs), and various chemical and air quality certifications. Because most designers are not trained in chemistry and materials science, the learning curve to understand this information could be steep; designers needed to sort and digest complex data to understand the material health of products they were specifying.
Boulder Associates designers Heather Park and Lydia Brown recognized that the firm needed a better solution than the ad-hoc material assessments occurring on a project-by-project basis. From this need for firmwide awareness around the impact of design materials, the two designers founded the Healthy Materials Initiative (HMI) in 2017. Three core objectives were established for the program: holistic wellness, examining materials' effects on building inhabitants and tradespeople performing installation; material performance and durability; and global impact, assessing each material's resource consumption, socioeconomic impact, and carbon footprint.

Aggregating and organizing product data across many different manufacturers and product types required detailed side-by-side comparison of differing certifications. Once the individual requirements were distilled, products could be compared more equitably based on concrete factors, leveraging the certifications' most important aspects as related to healthcare settings. Collaboration with industry and manufacturing partners quickly became an essential component of this process, encouraging two-way communication and learning between designers and product specialists and allowing designers to stay current on the most recent developments.
To continuously obtain new data, product surveys are submitted by interior design staff and manufacturers through an automated system that rates products and compiles the information into a digital database, where products are then sorted by manufacturer and product type into the ratings of preferred, neutral, deficient, or restricted. Importantly, the surveys garner information about health product and environmental product declarations, ensuring that smaller manufacturers who may not be able to obtain certifications are not excluded from the program.

Because of Boulder Associates' exclusive focus on healthcare, the HMI program was developed specifically for healthcare clients and the unique factors that impact these environments. Healthcare is often exacting in its demands on the built environment, so durability and longevity are paramount, as well as the ability for materials to withstand cleaning with sterilizing chemicals. At its core, the program aims to be as nimble as possible; as products change, the data changes with them. "Evolving is the most important aspect," Park emphasizes. "It's always a sliding scale – it's not static. It continually updates as materials and best practices evolve."
HMI is currently accessible to all BA offices as a digital library and is integrated into CSI specifications, allowing employees in any office to seamlessly include HMI in their projects. In an effort to provide the best practice across multiples states and jurisdictions, the HMI rating system considers these requirements and is based upon the most stringent standards available. "It gives you peace of mind when you're selecting products," says Park. "You don't have to wonder if it meets LEED or WELL standards – it takes the guesswork out of it [because it's integrated into the rating system]."
Now that HMI has become well-established within the firm, Park and Brown are ready to bring their offerings to the industry at large, providing material assessments, development of healthy material building standards, and material cost analysis/comparison. Each offering can be tailored according to the varying levels of acuity within healthcare environments and the specific needs of individual clients. Brown concludes, "[HMI] allows our design teams to walk in the room and have an open dialogue. It helps us talk about materials in a way that covers a whole spectrum of material health, performance, sustainability, and aesthetics. It supports us in being better trusted advisors."
Download our HMI Information Sheet to learn more about how this program can benefit your healthcare environment.