Celebrating the big 3-0.
December 13, 2013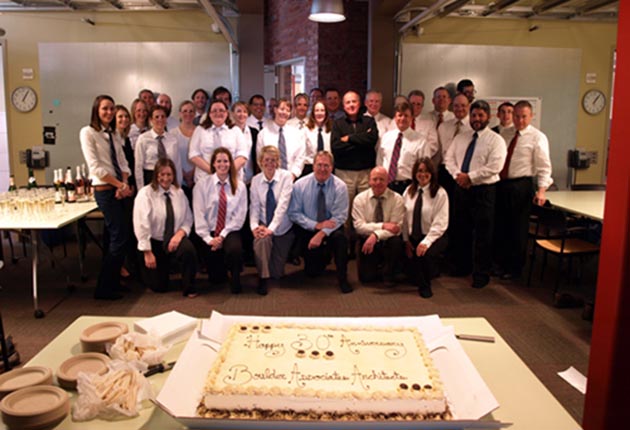 After 30 years of innovative, beautiful healthcare architecture, and expanding the business from Boulder, Colorado, to Sacramento, Orange County, San Francisco, and Dallas, Robert Owens III is retiring at the end of this year.
This week has been full of congratulatory celebrations, not in the least of which has been today's "Dress Like Bob Day" in all the offices. People showed up this morning looking dapper in their freshly pressed white collar shirts, dark ties and slacks, and glasses placed just so at the ends of noses.