Boulder Associates the only architect to have two LEED Certified Acute Care facilities.
August 6, 2007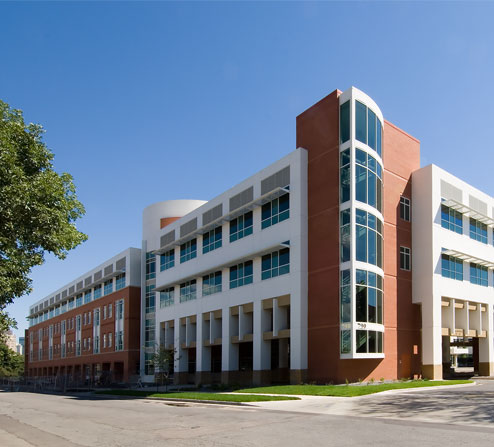 When The Denver Health Pavilion for Women and Children was awarded LEED-NC v2.1 Silver certification on July 16, Boulder Associates became the only architects to have certified two acute care facilities. Previously, Boulder Associates was part of the pioneering team that designed Boulder Community Foothills Hospital – the first hospital ever to achieve LEED certification.
As an industry leader in sustainable design, Boulder Associates strives to find opportunities to incorporate sustainability into effective, creative solutions for their clients. Boulder Associates saw a good match between sustainability and Denver Health's overall mission to serve vulnerable populations with fiscal responsibility. The result was a healthy and resource-efficient facility.
The design of the Denver Health Pavilion for Women and Children effectively utilized publicly-approved bond funding to:
–    create a healthier building for the community, as well as the babies born there
–    minimize pollution associated with the construction and continued operation of the building
–    reduce operating costs, enabling funds to be channeled to other uses
–    utilize local manufacturers for 56% percent of the products incorporated
Sustainable features include:
–    55% less water used for landscaping
–    52% of construction waste recycled
–    42% recycled content
–    6% rapidly renewable materials (materials that can be grown in 10 years or less)
–    53% Forest Stewardship Council (FSC) certified sustainably forested wood
–    low-mercury light bulbs
–    95% Energy Star televisions, appliances, computers and office equipment
–    Air filtration system with greater than 95% filtration efficiency, that kills up to 99% of captured pathogens
–    building capable of continued operation in a state of emergency and able to utilize 100% outside air during any season
The new 212,000 square foot addition to Denver's safety-net hospital demonstrates responsible architecture that benefits the community and the environment. Boulder Associates continues to forge new ground as leaders in sustainable healthcare design, committed to implementing sustainable solutions within their client's budgets.