Sacramento gets bigger and better.
June 13, 2008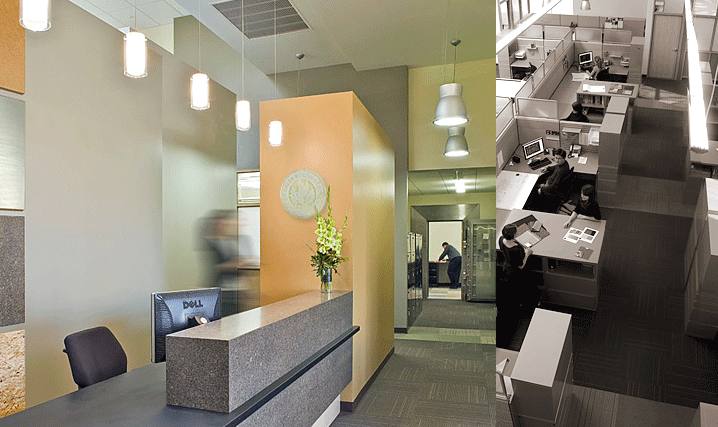 Boulder Associates Sacramento office moved into bigger digs with more capacity for additional staff and project work.
The 7,500 s.f. space located at 21st and N Streets in Midtown Sacramento was designed to reflect Boulder Associates' dedication to sustainable design, while leaving room for growth.
"In the new space, collaborative project teams of architects and interior designers are grouped together, to encourage cross-pollination of ideas," Mike Fields, AIA, Boulder Associates Principal said. "We are excited to grow our staff and further improve our client service."
The building, located at 1331 21st Street, formerly housed a bank, then a law firm. The design team for the tenant improvement project includes Don Myers, AIA, LEED AP, Principal, Young Sup Won, Associate AIA, LEED AP, Designer and Jennifer Reece, IIDA, LEED AP, Interior Designer.
The design reflects Boulder Associates' overall corporate identity, sharing some materials including wheatboard and laminated strand lumber, with the award-winning headquarters office in Boulder.
"We wanted clean and simple design as not to interfere with other projects we're doing," Reece said. "We're also testing new materials, plumbing products and lighting in the space to see how they perform for our clients." Features include a skylight, a significant vault door to the print room – remnants of the building's days as a bank – and 20 foot ceilings in the main studio space.
The tenant fit-out is certified LEED-CI Gold.