A big congrats to our newly promoted Associates and Senior Associates.
January 1, 2014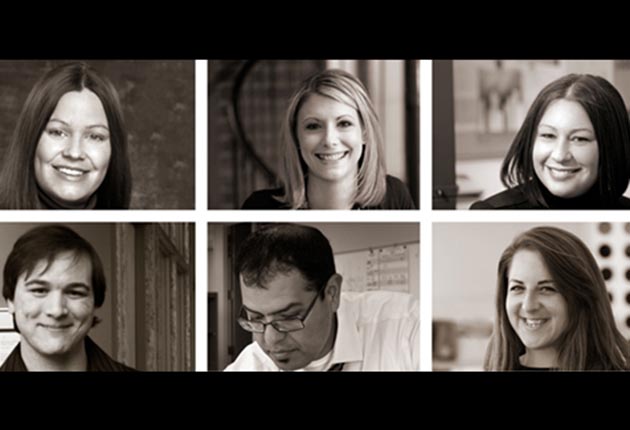 Senior Associates:
Kate Galpin, Associate AIA
Kate brings twelve years of experience as a forward-thinking Project Manager and Medical Planner. Formerly at our Boulder and Dallas offices, she is now part of our Orange County office's leadership team. There she'll support its growth while contributing her expertise to project teams firm-wide.
Elizabeth Knowlton, ASID, LEED AP ID+C
Elizabeth joined Boulder Associates as an Intern in 2003 and was immediately drawn to making a positive impact on people's lives through interior design. Her career focus is on incorporating sustainable elements into welcoming, nurturing, and healing environments.
Gina Livingston-Smith, IIDA, EDAC, LEED AP ID+C
With Boulder Associates since 2005, Gina is committed to applying patient-centered, sustainable, and evidence-based design methods to her projects. She is a founding member of the Planetree Visionary Design Council, and is our firm's liaison for the Planetree Visionary Design Network.
Associates:
Mark Blaser, AIA, LEED AP BD+C
Juan Ramos, AIA, LEED AP BD+C,
Carrie Johansen, IIDA, LEED AP ID+C