Eating Recovery Center Willow Makes ENR Mountain States List of Best Projects for 2019
October 18, 2019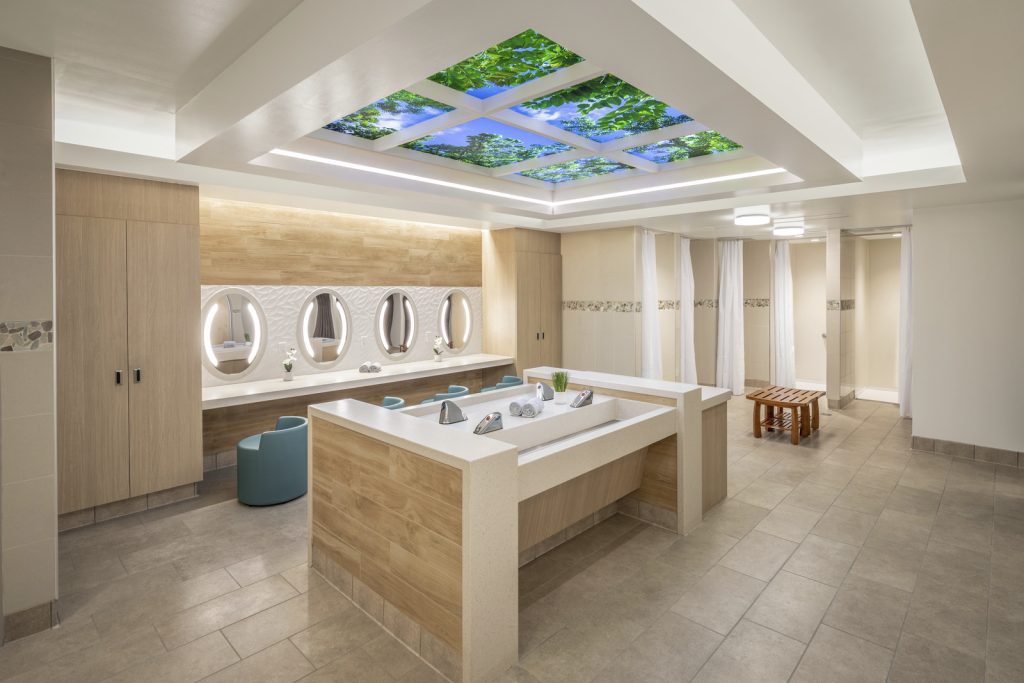 Eating Recovery Center's newest facility in Denver, Willow, was awarded "Best Healthcare Project/Award of Merit Safety" in ENR Mountain States list of Best Projects 2019.
The project, a tenant improvement of a new 72-bed, 59,000 s.f. licensed psychiatric hospital treating eating disorders, was completed in the spring of 2019 and joins ERC's communities to create an inclusive campus providing continuity of care for adults requiring 24-hour intensive, highly-focused, and multi-dimensional care.
"This is ERC's first ground-up project, so everyone was excited to see the new facility take form," says architect Mark Blaser. "While we designed the T.I. for the building, we worked with the core and shell team to ensure the building would accommodate ERC's needs for an inpatient facility."
Key to this project was an intensive Evidence-Based Design study to inform the design process. This EBD-based research was conducted via patient and staff surveys, observations, and a workshop to help find out what was working in the client's other inpatient facilities and what needed to be improved.
"We mined patient and staff perspectives and reviewed neural and environmental correlates of eating disorders to understand how eating disorders impact a person's experience of his and her surroundings," states Boulder Associates Director of Research Meredith Banasiak.
Patient participants were asked to rank the types of environmental features, that in general, they find to be most healing among options such as: common areas, familiar homelike qualities, bright colors, spaciousness, music, plants and nature, sunlight, and fireplaces. Additionally, they were asked to identify which of six ERC space types (dining, community rooms, hallways, bedroom, therapy room, spa bathroom) they most associated with overall recovery as well as the following specific dimensions: sense of healing, relaxation, social connection, sense of safety, control, independence in making choices, and stress.
The physical environment which most supported overall recovery at ERC was the therapy rooms followed by community rooms, while the most challenges occurred in the dining area.
"The shared results and data from both former and current ERC patients allowed the team to have better and more informed discussions in initial meetings," adds Blaser. "Which ultimately transformed how the built environment would impact patient care."
Based upon these findings, the team developed design strategies focused on both patient- and staff-centric needs in areas to include community space and common areas, spa/baths, and dining. Focus was placed upon access to daylight, comfortable amount of space between seating, spatial orientation at threshold conditions, places to pause, and noise control—all factors which scored high in the patient surveys.
Read more about this project here.