Helping Develop a Community Impact Hub in Cambodia with Sustainable Schools International
Kampong Speu Province, Cambodia
Sustainable Schools International (SSI) is a non-government organization that works to bridge gaps in access to education in Cambodia. In 2016, Boulder Associates teamed with them to help develop a rural Community Impact Hub on a one-acre site that will provide community-based health services and education, agricultural demonstration, and guest housing for mentors and advisors. The facility will also house a micro-loan program which supports village-based business and the School Success program that SSI created.
The Community Impact Hub will also serve as a landing place for university graduates that benefitted from educational scholarships and are returning home to "pay it forward".  Each of these students has made a two-year community service commitment, and can offer valuable expertise in their vocations of nursing, agriculture and business.
The site is located in Kampong Speu Province about 40 miles east of Phnom Penh. The project involved developing an initial plan that called for remodeling an existing building on site, installation of a well and sand filtration system, building a wash station, a shower and latrine house, installing a fence and a spirit gate.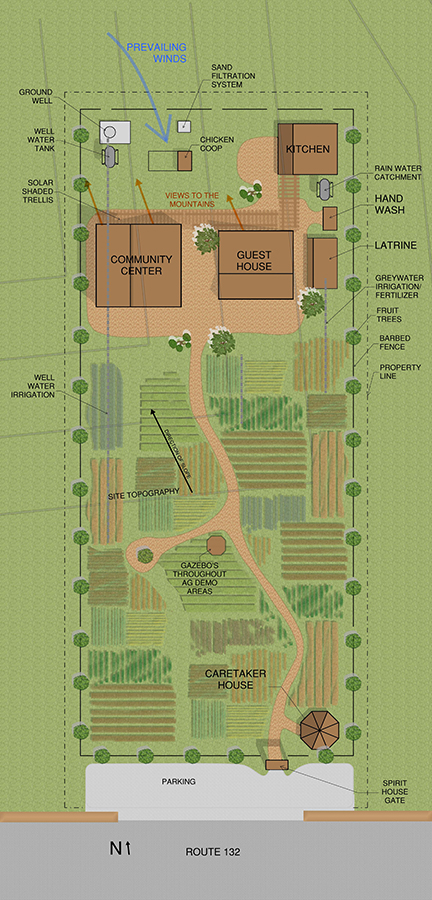 The BA team also designed for the eventual full build-out of the site, which was to house a community center, a guest house, and a caretaker house. The community center is to be a resource and administrative hub, with a library, community training space, micro loan office, and health and technology education areas.
The main design consideration was adapting to the local climate. The temperature stays between 70-90 all year round so shade and passive air flow are pertinent for the buildings and site. A rainy season from May to October with an average of six inches of rain each month and a total of 50 inches of rain per year means designing covered areas, planning for drainage and rainwater catchment will also be critical. The design team also sought to integrate solar power into the building design.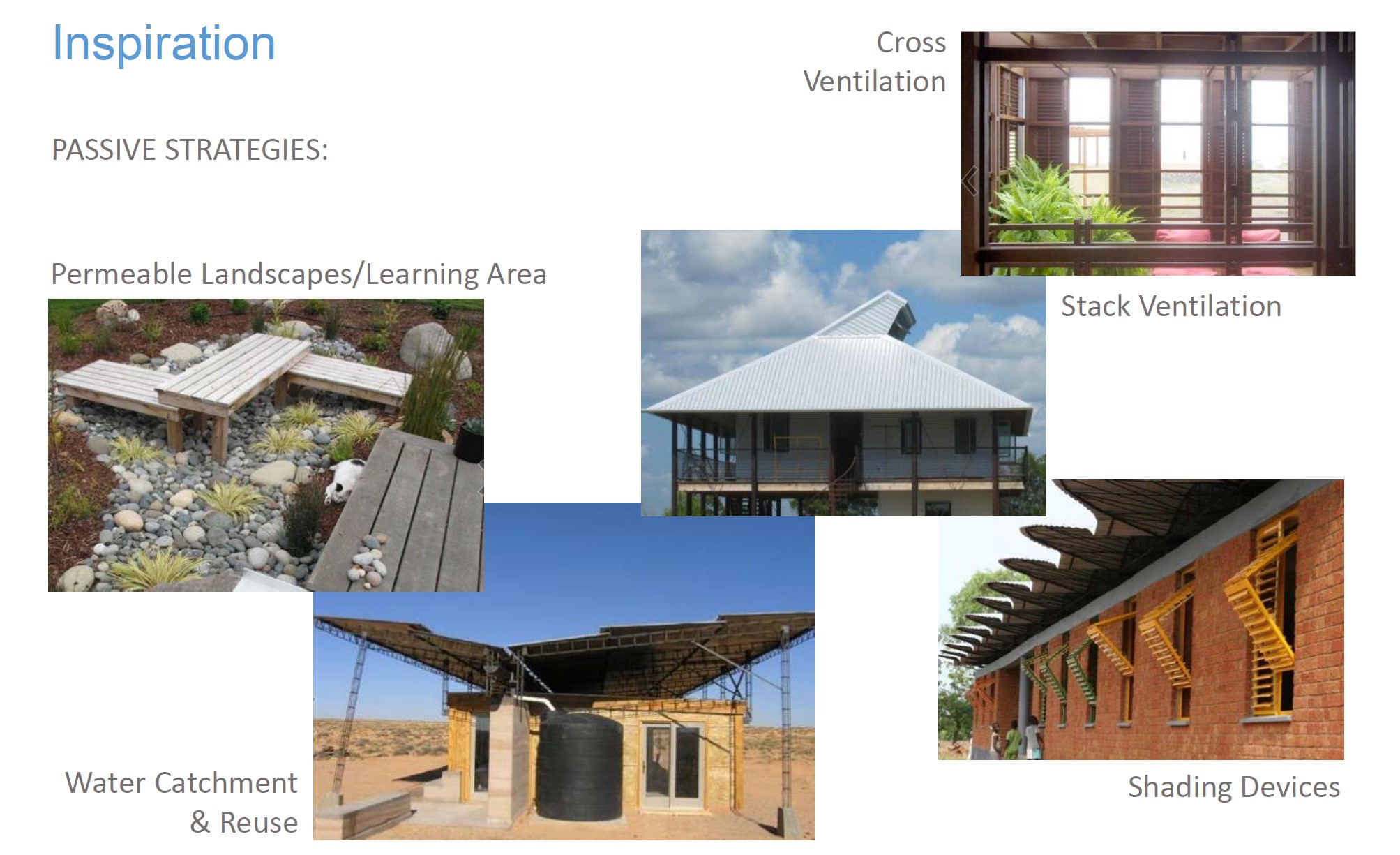 The project team hosted an internal design charette to engage others in the firm to participate in the exercise. The ideas and visual concepts generated from the charette were subsequently fine-tuned and developed into concept renderings of what the eventual site build out would look like.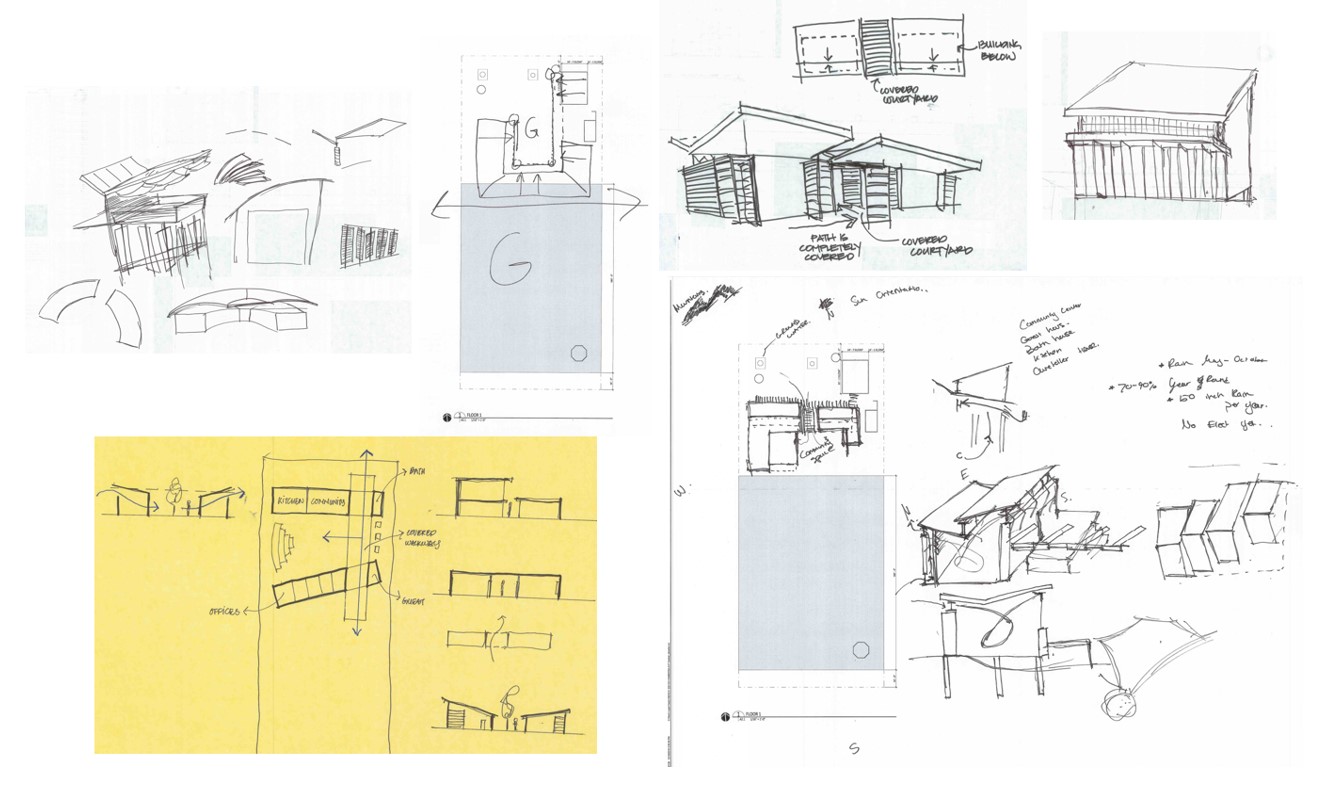 The eventual site master plan and the building designs were then presented to SSI to implement.